Welcome to Class 2 – Reception & Year 1
We are a mixed class of Reception and Year One children. We are part of the Foundation Stage and Key Stage One. Our teacher is Miss Newby and our teaching assistants are Miss Thompson and Mrs McCabe.
This year in reception we are going to continue exploring the world around us whilst building on our mathematics and literacy skills.
This year in Year 1 we are going to build on the skills we learnt in reception and become much more independent during number challenges, writing and reading. We are looking forward to tackling new subjects such as; History, Geography and Science.
We will aim to work hard, become independent learners and make lots of new friends.
We have PE on a Monday. If you could please send your child's PE kit in on Mondays and we will keep them in school until Friday.
Keep checking our website and newsletters to find out more. Thank you for visiting our class page. Please feel free to pop into class if you have any questions 🙂
Class 2 curriculum overview YEAR 1 children Class 2 enjoying their new learning areas.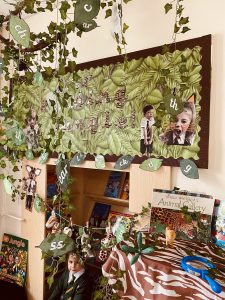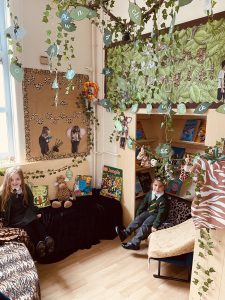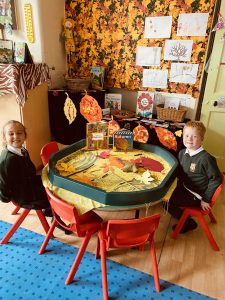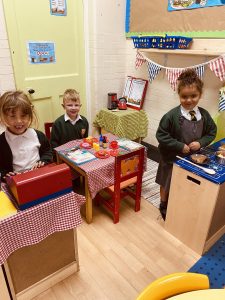 Class learning how special we all are. God thinks so, so do our friends, family and our teachers. John 3:1-2 "Behold what manner of love the Father has bestowed on us, that we should be all called children of God!"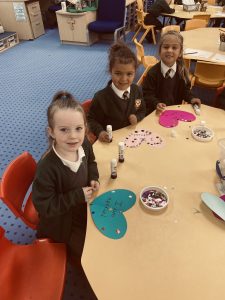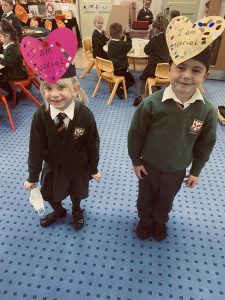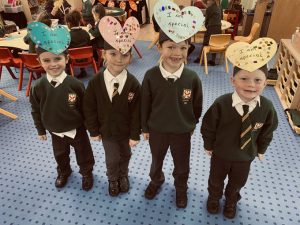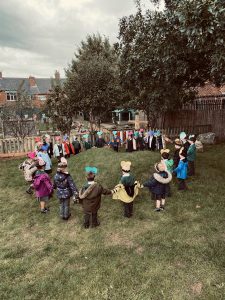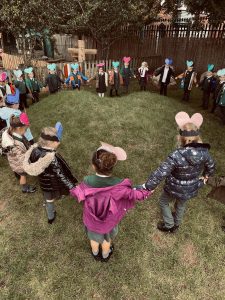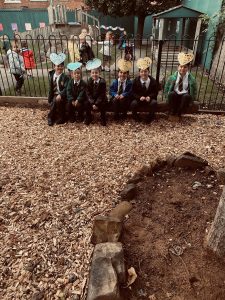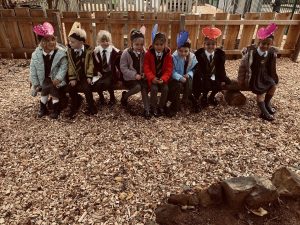 Our new outdoor prayer area.
Well done to a special little boy in class 2, who went out of his way to help his friends and teachers showing how special he is.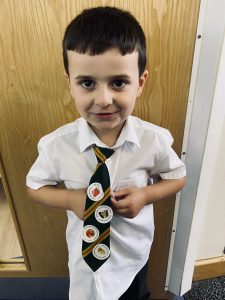 Class 2 love looking after Ernie our class pet. Enjoying the sunshine with Ernie on the school field.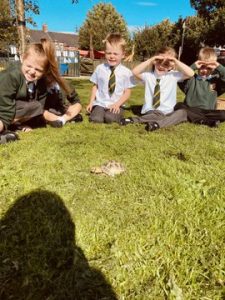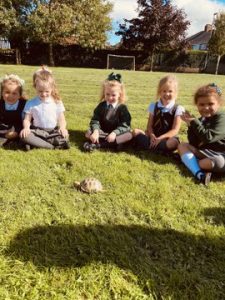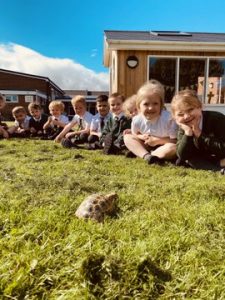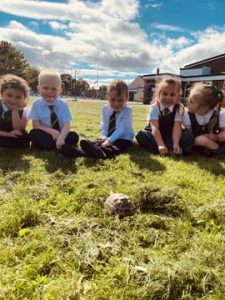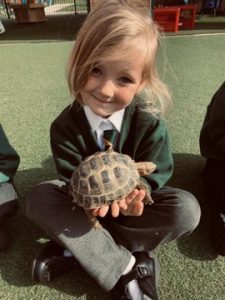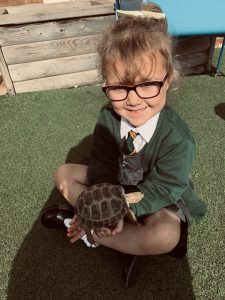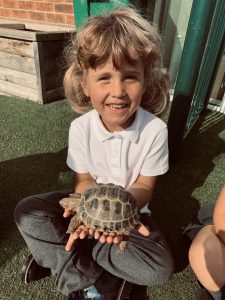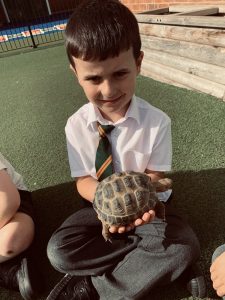 Ernie loves posing for pictures with the children.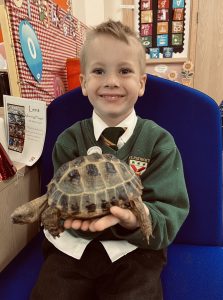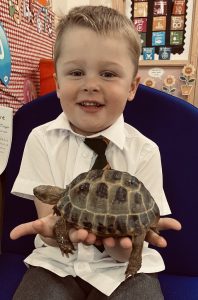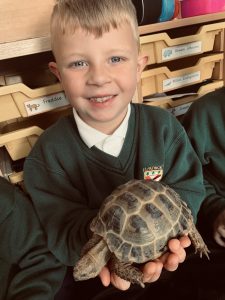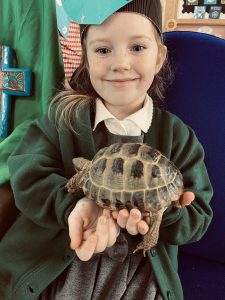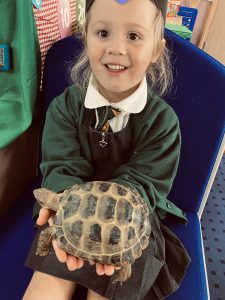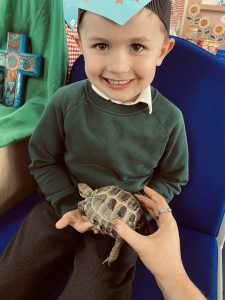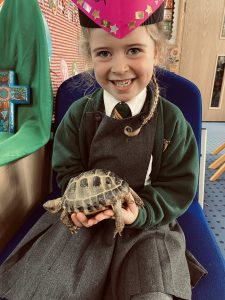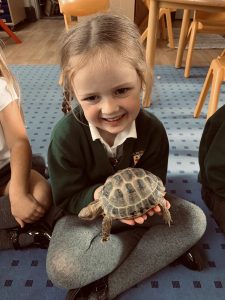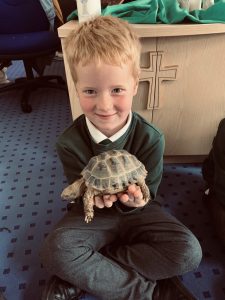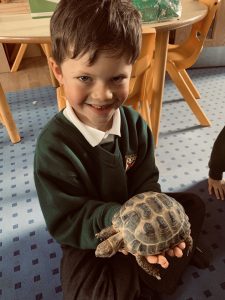 Getting busy in Class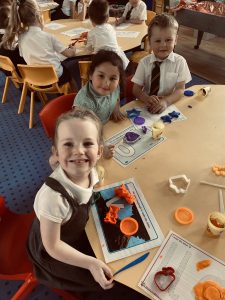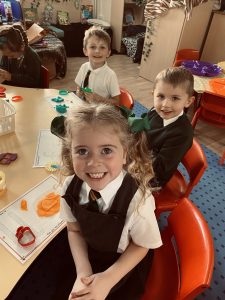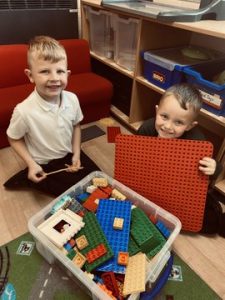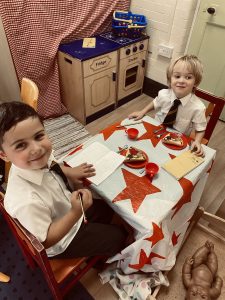 Fabulous autumn work, looking at colours and textures in our pictures.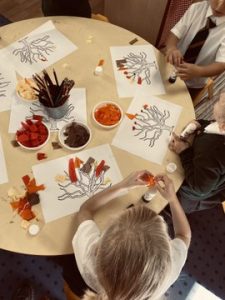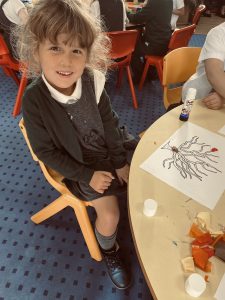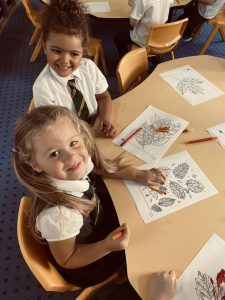 We have been learning all about people who help us, can you guess who we are?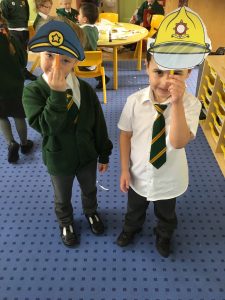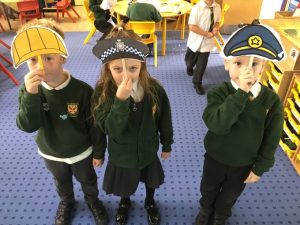 This little girl's nana gave her something special and she wanted to share it with her friends and teachers.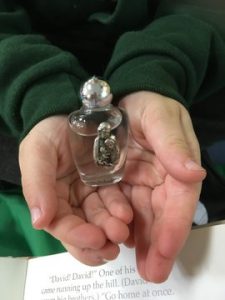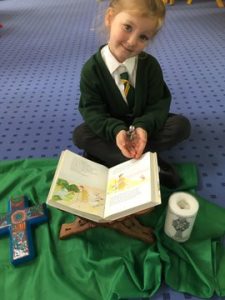 We have been learning about the past in history, especially about Rosa Parks and how hard it must have been for her on the bus that day.